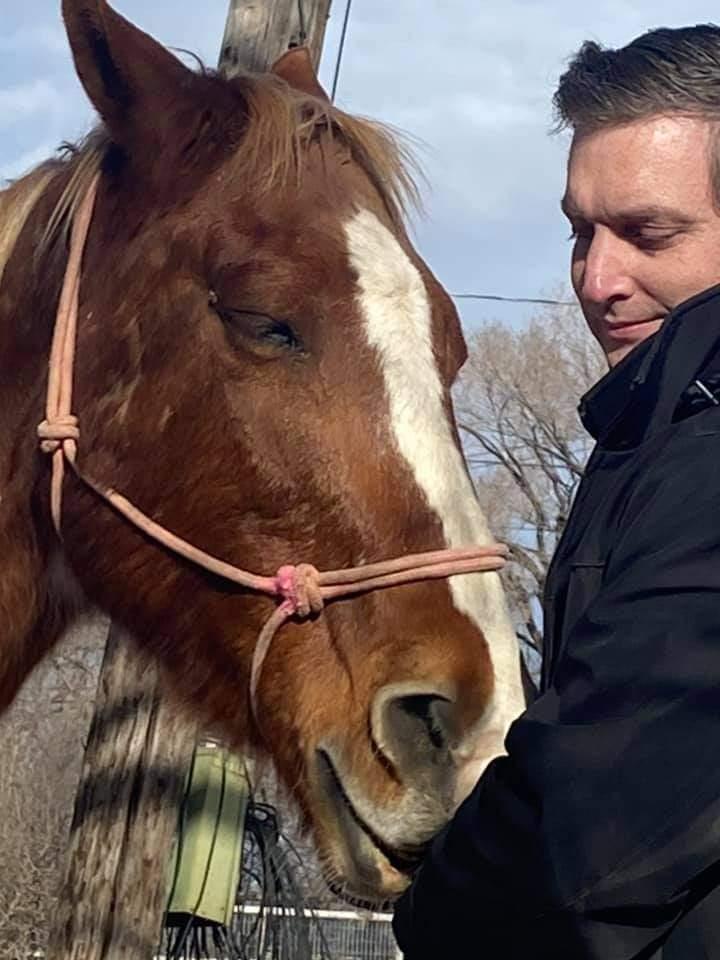 Andrew Oliver – Owner/Technical Guru
Andrew is the co-owner with his beautiful wife Bentley. Since the moment he met Bentley they shared in the vision of starting a facility where they had enough room to rescue and rehabilitate abused and neglected horses. With his extensive knowledge in the Monty Roberts method of training it's just what the horses needed. Their dream is to make Cricket Hollow a place for anyone that's free from the stigma of big show barns. Andrew is an expert with technology and is working relentlessly to bring
Cricket Hollow Stables into the 21st century. Come check out all our new safety features such as: stall cams, new fencing, new round pen, and so much more.
Personal note from Andrew: "Working on this property to make it safe and comfortable for everyone to enjoy truly is a dream come true."
Bentley Oliver – Owner
Bentley is the co-owner with her husband Andrew. Bentley has owned horses and exotic livestock the majority of her life. Her passion has always been the rescue and rehabilitation of abused and neglected horses. When she and Andrew found Cricket Hollow they knew they had to have it. It's a dream come true to be able to provide a safe and drama free facility they knew would be a breath of fresh air to all horse lovers in the community and afar. We hope you find Cricket Hollow to be as much your paradise as it is for Bentley.
Personal note from Bentley: "My dream has always been happy horses and happy people. I want to share in a community where we all have a common passion for our horses."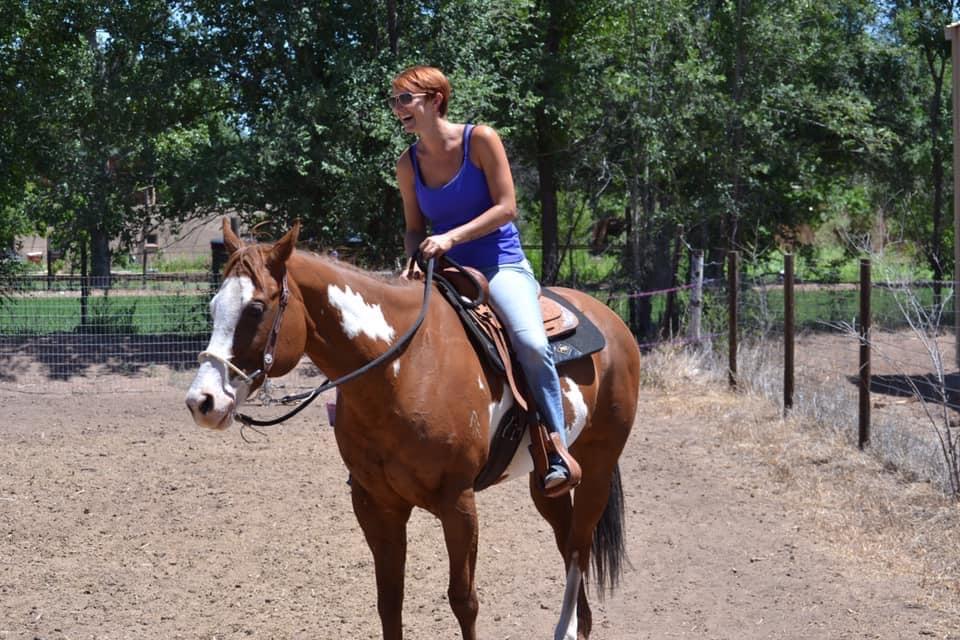 Cheryl Davidson – Barn Manager
Cheryl is the very proud mother of Peyton and Cricket Hollow Stables Barn Manager. She has been riding most of her life with a successful career as a Western and English competitor. Along with competing Cheryl has worked in every aspect of the horse industry most of her life. From groom to trainer to vet tech and barn owner, she's really done it all making her very knowledgeable in every aspect of the horse industry.
Personal note from Cheryl: "I'm so excited to start this new adventure making Cricket Hollow Stables the perfect home for you and your fur baby to grow. I'm also really excited to further my equine endeavor of competitive eventing. Peyton, Taz and I can't wait to meet you."
Heather James – Animal Care Specialist
Born and raised in Abbeville, Heather has ridden horses all of her life. At just 23 years young she's already an accomplished horse woman and entrepreneur. She recently graduated from Piedmont Technical College with a degree in agriculture making the presidents list all 5 semesters she was in the program. While at the University she was instrumental in the development of the Lander College Rodeo Team, becoming their first Head Coach. Last year she earned her first title of Lander University's 1D Barrel Champion. After graduating Bentley found her and scooped her up to become our head trainer. Teaching youth, the love of horses is her hearts passion. We are all excited to have front row seats to this young lady's very bright future.
Personal note from Heather: "I'm so excited for this opportunity to grow as a horse trainer and coach. To quote the great Winston Churchill "No hour of life is wasted that is spent in the saddle."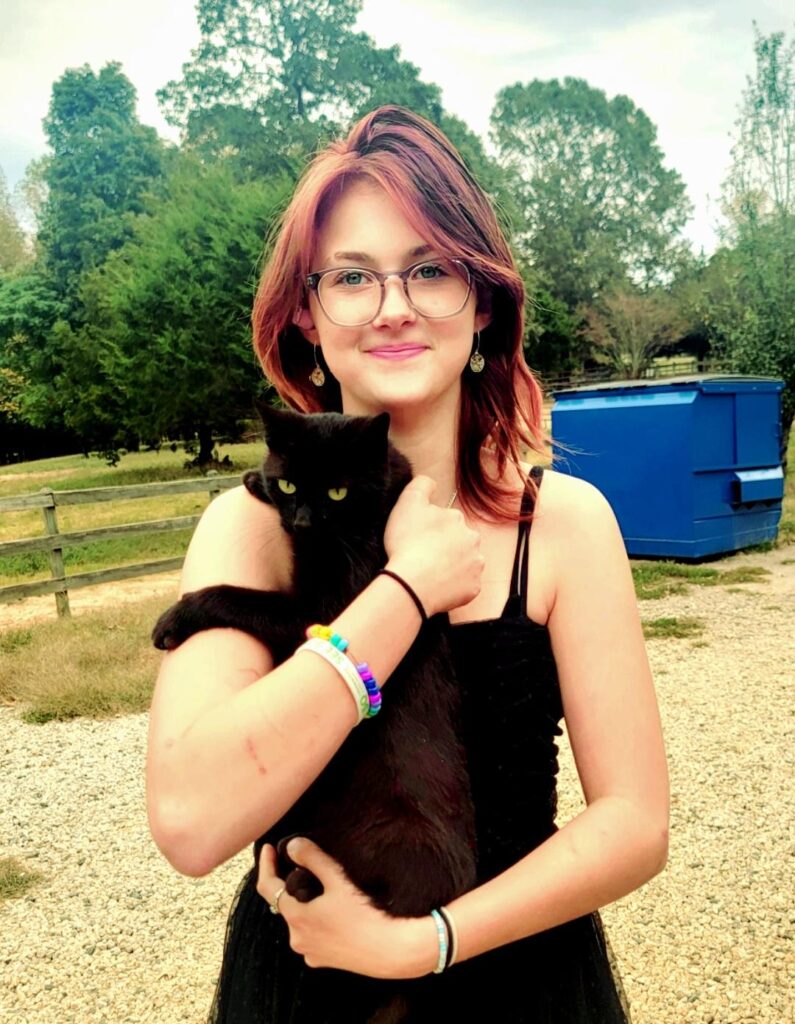 Catherine – Future Forensic Criminal Psychologist
Cat is the 13-year-old daughter to Andrew and Bentley. She enjoys helping out around the stables and learning all she can about horses and how to care for them. She's currently training with Heather in barrels and equitation. She loves going on long trail rides with her four-leg companion "Flyer". One day she hopes to compete in barrels.
Winter – Cuddler of all the animals and Future Psychiatrist
Winter is our resident animal cuddler and current frog catching champion with Peyton. She is the 12-year-old daughter of Andrew and Bentley. She loves to go on long trail rides with her horse Sir Charles. As an aspiring psychiatrist winter is always available with a shoulder to cry on or an ear to listen with. One day she hopes to help people with the use of horses.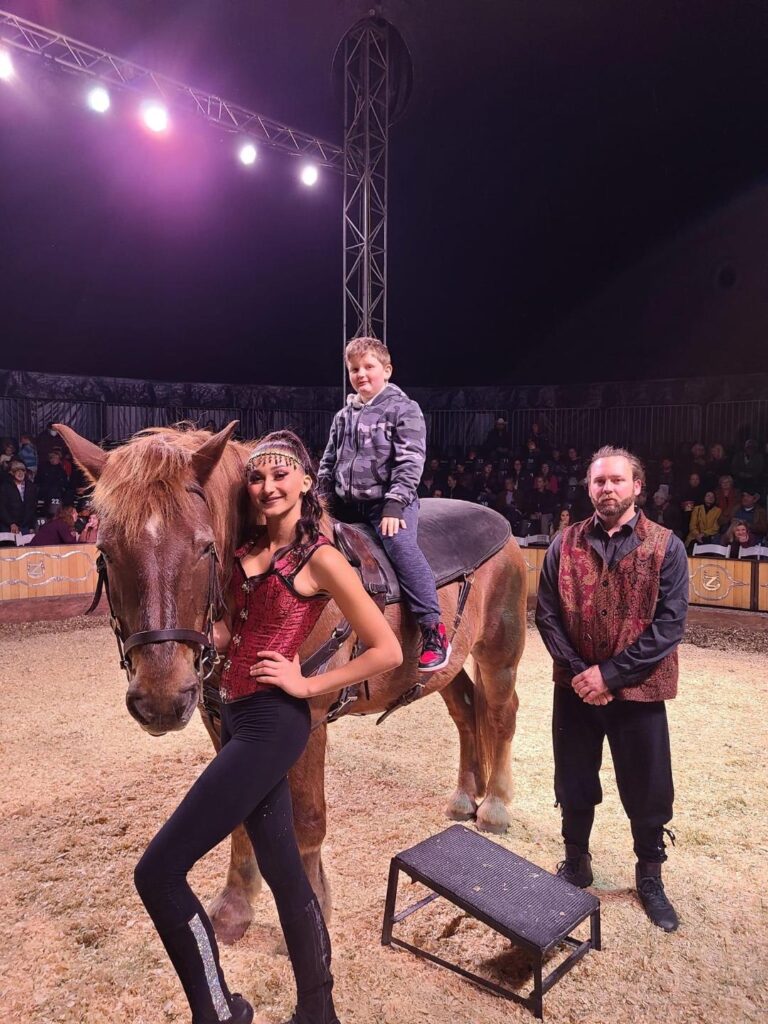 Christopher – Future Neurosurgeon
Chris is the 9-year-old son of Andrew and Bentley. Chris's dream job is to be a neurosurgeon. He's currently enrolled in a medical hybrid program at his school. With such big dreams he's still your typical kid. His favorite hobby is video games! His favorite games are Call of Duty and GTA 5. In addition, Chris has taken a shine to the resident mini zebu "Surabhi" and our newest resident mare, "Nokomis". Chris will start lessons with Jessica on Nokomis as soon as she's able because she just had a baby!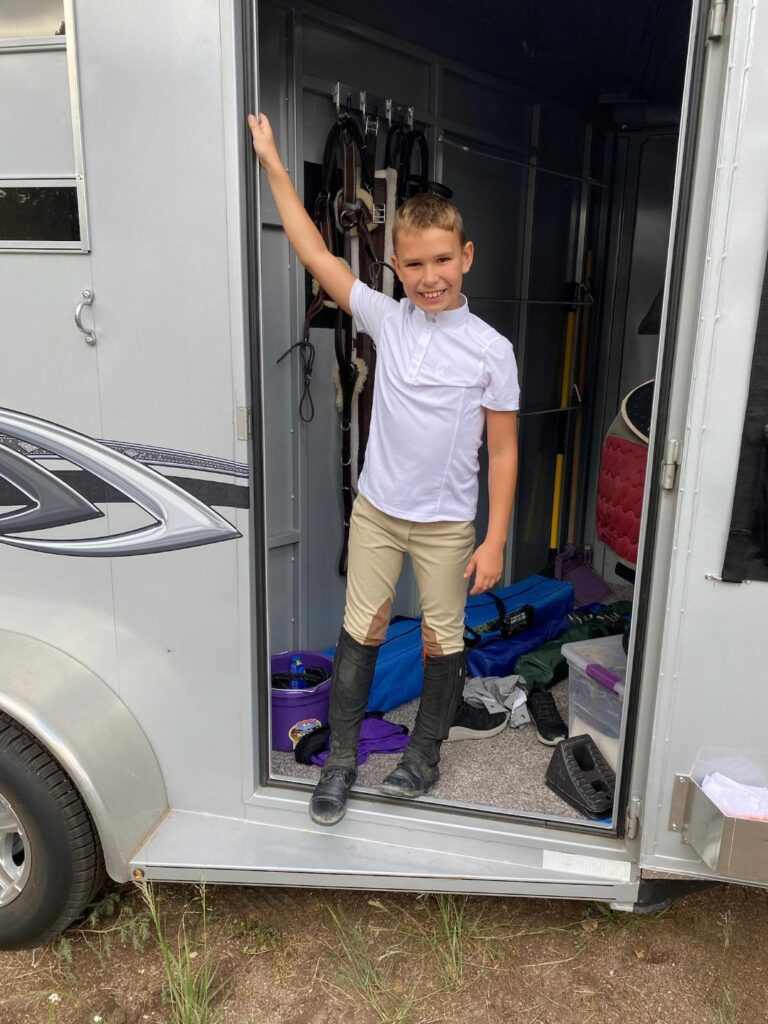 Peyton – Future NFL player or Fireman
Peyton is the 10 year old son to Cheryl Davidson and is already an accomplished rider. He has competed in multiple styles with his horse Taz, winning 4th in his halter class, 1st in Western Ranch Riding, and most recently he won 1st in Hunter Equitation and Reserve Grand Champion at Fox Hill Hunter Jumper. He has a very bright future ahead of him… In the meantime he enjoys football, riding on the tractor, and bossing his mom around!